I mentioned before that I'd like to share a few tips that I have really enjoyed learning, and I thought today would be a nice day to do it… consider it a little fraddle for YOU (or at least those of you who would like some photography tips)!  I'll just be sharing a few composition tips that I have really enjoyed implementing… I have NO IDEA what to do technically! Maybe once I feel more comfortable with my composition I'll be brave enough to move out of the AUTO position on my pocket camera (please don't pay attention to how blurry some of the shots are!).Ok, here goes:
When we were  in Russia to meet my oldest son the first time I was snapping away with my camera and my husband stopped me to teach my first photography tip…
The Rule of Thirds
Here's a technical explanation from Photoinf.com (the rest of the post will not be as technical, text-booky as this one rule)…
The Rule of Thirds was the creation of painters in the Renaissance. The aim of this style of composition is to provide a bit of background in the photo, to allow the photo to tell a story. Renaissance painters found that the eye doesn't rest on the center of a photograph. Simply the rule of thirds states that object of attention should be placed at the intersection of the dividing lines. (Green dots) But you can also place the object along one of dividing lines.(more on the Rule of Thirds here)
Basically, my husband told me to take the subject of my photo out of the center of the shot and move it to one of the sides (or on one of the green spots from photo above).
Here's how my photos used to look…
And the difference that just that little movement makes.
The next composition rule I learned was that 5ft is not a good height to take a photo in MOST situations. In other words, get down to the subjects level or way up above it, but try to avoid standing and taking a shot.
This is how I used to take pictures of something like my garden (standing and looking down on it trying to capture the entire garden… boring, hu?)
Just getting down on it's level the photos get so much more interesting…
You can see our tomatoes,
turnips,
and peas… all growing nicely. :)
This last rule  is really good with shots of children and pets… don't look down on them to shoot, get to their eye level (no photo example of this…thought of it too late).
Here's the photography tip that carries a little life lesson… Look more closely at what you see to find the beauty hidden within.
Here's a picture of our Sunflower patch the way I would have taken it before…
But here's the beauty you'll see if you look more closely…
The "wild spot" is filled with lady bugs and butterflies.
The original pack of  seeds is starting to grow tall.
Even the weeds can be beautiful in the right view.
And those thousands of seeds are all starting to make a real appearance.
Btw, after the flowers have grown more we plan on mowing a trail and laying felt to make a pathway… I'll have my oldest lay out the path. :) (Double dutying it here for the Kinder Garden link up. Boy, would I love it if I  could get photography lessons from Kim!) :)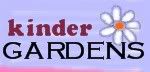 Next photography tip which is somewhat like the last, but slightly different:
Focus on the details… what is it you really want to get across?
Before I would have taken a picture of all the blooms on our side trees by taking a full shot like this…
But closeups of the blooms with others in the background does a much lovelier job of getting the point across.
Get in close and "fill the frame" (the photo canvas area) for emphasis.
Here I want to show how many worms are in our worm bin…
And here you get a better (yet grosser) picture. :)
To make your photo more interesting, look for leading lines… lines in an object that let your eyes wander down them (I'm sure there's a better definition than that out there).
Here's an example of a leading line… the sidewalk that goes around one side of our house.
Now, experiment with different angles… get down low to the ground and look at what your eye does… do you want to know where the path goes?
We're almost done…
Look for details that remind you of the event and focus on them. You don't have to take a picture of everything that's going on…
My sweet husband brought dinner home last night and I wanted to add that as one of my WONDERFUL things at Things I've found to be WONDERFUL (my creative outlet and 1000 Gifts blog).
Here's the way I might have taken the photo in the past…
But now I just take a shot of something that reminds me of the dinner and his sweetness.
Last 2 tips:
Take away what you don't need.
Here I want to show my favorite little decor spot in our house…
But if I can take away the wall, mirror and floor and now you can see it more clearly…
But what I really love is the  basket and welcome sign, so I can keep going…
and it's really just the sign that makes it so special, so I keep going.
Last tip! Thanks for staying with me! :)
Don't just take a picture, tell a story.
In this example I use a mixture of all of the tips above… I take a picture of our JUNKY driveway (a little embarrassing), but I want to tell the story of the enjoyment that the boys have riding their trikes and bikes on our wonderfully long drive. So, instead of standing there and snapping this shot of all the plastic mess…
I get down, used the rule of thirds to focus on my littlest ones pride and joy, look for the beauty, focus on the details, fill the frame, take away what is not needed in the shot… and I'm still learning, but I think there's a leading line…
Now I tell the story in a much better way.
And to finish it all off… every photo looks better with a watermark! ;)
Btw, I'd LOVE to learn any photography tips you have  to share!!
Love,
♥ Michelle