(Guest post written by Patti of Becoming Joyful)
Can you imagine?
Sitting with Him. Eating with Him. Touching Him.
What would it have been like to have been with Jesus when His feet touched soil?
Can you imagine…
"… a woman came to Him with an alabaster vial of very costly perfume, and she poured it on His head as He reclined at the table."
Matthew 26:7
I think of this woman in her home, preparing to go to Jesus. I wonder… was she nervous? Did she question herself?
I imagine her as passionate and bold, never thinking twice. I imagine that she rushed from her home, clutching her gift with thoughts only of Jesus. Her honoring, extravagant gift.
But I don't know.
What I do know is that she lavished it all upon Him, crowned him with her offering.
None held back.
Would I have done it?
Unabashed giving, a great pouring out… oh, I want to be that kind of woman.
The disciples were bothered by such an extravagant offering…
"But the disciples were indignant when they saw this, and said, 'Why this waste? For this perfume might have been sold for a high price and the money given to the poor.'"
Matthew 26:8-9
It does seem a reasonable suggestion, doesn't it?
But Jesus patiently explained that her offering honored Him, and prepared Him for burial.
And then He said something remarkable…
"'Truly I say to you, wherever this gospel is preached in the whole world, what this woman has done will also be spoken of in memory of her.'"
Matthew 26:13
And two thousand years later, and half way around the world, we remember her extraordinary offering. A woman who held nothing back and gave her greatest earthly treasure.
But we also remember another who made a different decision. In the very next verses…
"Then one of the twelve, named Judas Iscariot, went to the chief priests and said, 'What are you willing to give me to betray Him to you?' And they weighed out thirty pieces of silver to him. From then on he began looking for a good opportunity to betray Jesus."
Matthew 26:14-16
Judas Iscariot's anger at what he saw as financial waste seemed to push him over the edge. So for money in hand he gave up his greatest treasure.
His hoarding brought death. He later understood his error, but too late.
The juxtaposition of these two choices, the one with a great reward and the other with fearsome punishment, they stand like signposts.
And I wonder… what treasures am I holding on to? What is my alabaster jar?
I seek God, and sense no answer but this… you are My treasure, break open wide and offer yourself fully to Me. Make yourself a joyfully extravagant offering.
Lord, help me open my hands to you, offering all that I have, all that I am… holding back nothing, but extravagantly and joyfully pouring myself out for
you.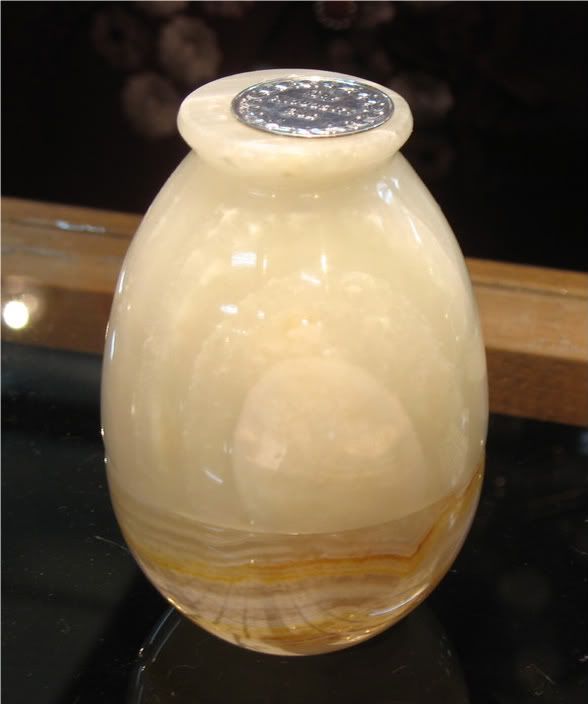 What is your alabaster jar?
All scripture references are from the New American Standard Bible.
___________________________________________________
Thank you SO MUCH, Patti for sharing what God has spoken to you as we read through the Gospel of Matthew in the month of January! You have been a great blessing to us here at SomeGirl's Website!
(Get to know Patti better and read more of her wonderful writing at her blog, Becoming Joyful. I know you'll LOVE her as much as I do!)
If you'd like to join along with us, we're reading Matthew, Mark and John at our own pace as we travel from the celebration of Christ birth, just a few weeks ago, to the celebration of His resurrection in just a few months. The basic plan is to read Matthew in January, Mark in February, John in March and, for a little extra bonus, Isaiah (Yes, from the Old Testament) in April. We're leaving Luke out because it jump started our study in December as we approached the birth of Christ. I hope you will join along!
Thank you again, Patti!!